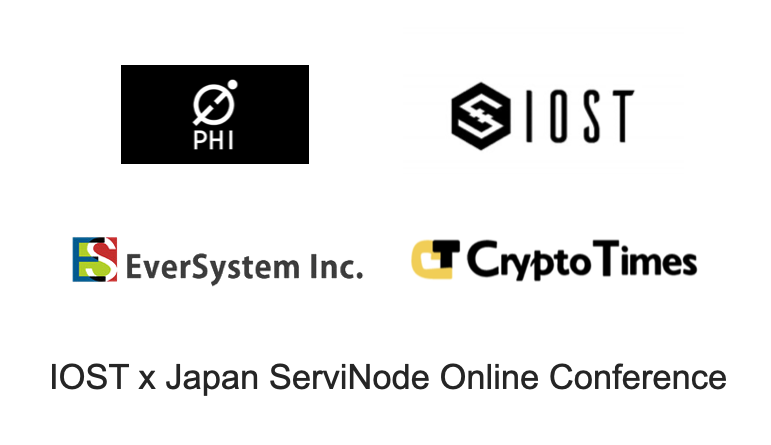 IOST x Japan ServiNode Online Conference (English Ver)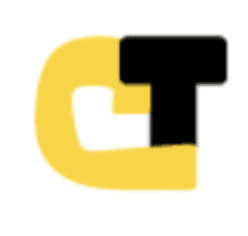 Crypto Times 編集部
ブロックチェーン専門メディアCRYPTO TIMES編集部です。CRYPTO TIMESのニュース、コラム、インタビューなど全ての編集を行っています。 元エンジニア出身なので、ブロックチェーンのノードを建てたり、簡単なスマコンの実装まで対応できます。Twitterもよろしく。
This article is a report of IOST x Japan ServiNode Online Conference, which Crypto Times, PHI, EverSystem as Japanese Servi Node, and Terry, the Co-Founder of IOST, joined.
IOST Japan ServiNode Online Conference participants
CRYPTO TIMES
"CRYPTO TIMES" is a web media on blockchain and crypto currency mainly for Japan.
It started at the end of January 2018, is trying to share accurate information by reporting primary information and correct information about blockchain.
EverSystem Inc.
It is a company that researches blockchain to utilize digital asset in Nagoya.
It is official partner of "free blockchain education program" provided by IOST, and released the first domestic blockchain dApp game "Crypto Ninja."
EverSystem Inc. is a partner that provide IOST Baas
PHI Inc.
It is developing autonomous decentralized organization platform "GUILD" using blockchain with its mission, technology can change the world.
The represent, Oka, joined  "Deep Dive into Blockchain," Zurich University blockchain center, and was selected as the first participant of education assistant program provided by IOST.
PHI is a partner that provide IOST Baas.
IOST
ISOT is the project that provide blockchain developing DApps with smart contract. It uses Proof of Believability, a type of consensus mechanism to solve scalability.
the main net was released in February 2019, and it has expanded its ecosystem  globally for a year.
IOST Japan ServiNode Online Conference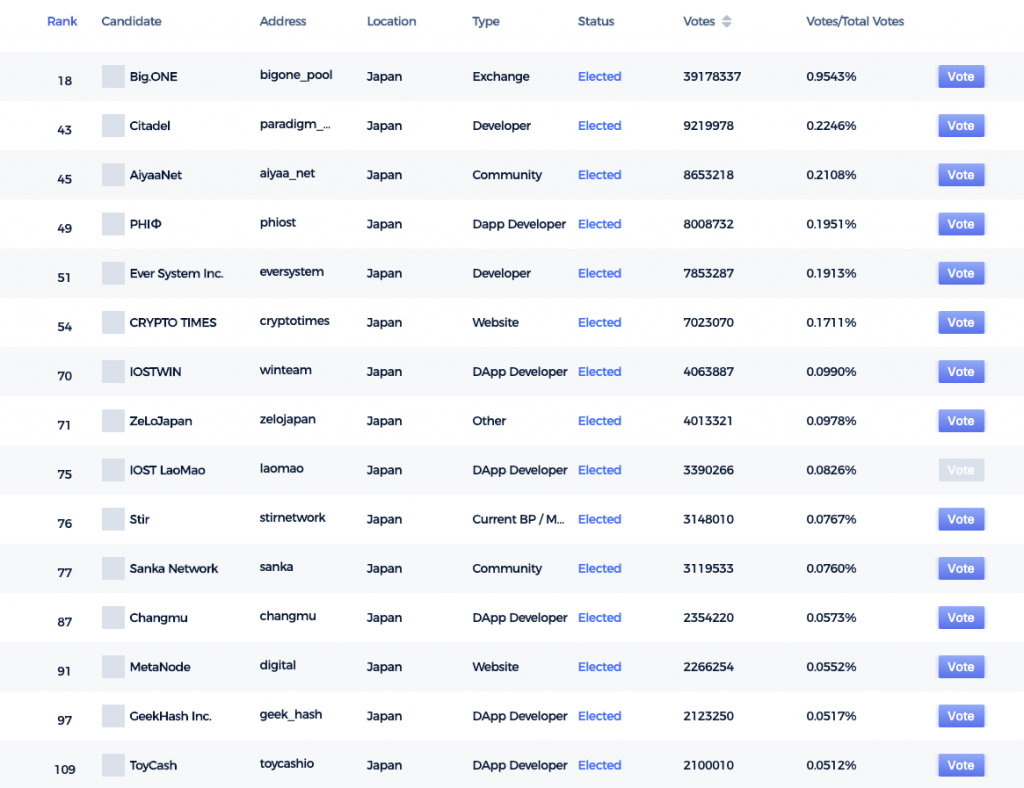 Ohta (IOST Japan):
This is an event with Telly with IOST and communities. Crypto times interviewed Terry a year ago. Therefore, it is a good time for us to share what IOST have achieved and what we are going to do as a long objective lets share with this community. Not many people are surviving in the blockchain field. As IOST, we want to hear their project more deeply so that we can understand and provide proper support.  The facilitator is Crypto Times, Mr. Arata, so I would like to pass it to him now, and he will start the interview.
Arata EverSystem:
Hi everyone, today is IOST x Japan ServiNode Online Conference. First of all, please introduce yourself. At first, I will introduce myself. Two years have passed since Crypto Times wrote about IOST for the first time in May 2018. We are very happy to grow up with IOST. We released such a report in this February. That's all, and Mr. Oka, please introduce yourself next.
Oka (PHI):
Thank you, Mr. Arata. I am Takashi at PHI, and I am a CEO. Now we are developing a service which is called GUILD. GUILD can be a digital governance layer of all organizations.
Wada (EverSystem):
I am Takao Wada, CEO of EverSystem. I was mainly in department of development as an engineer of a software company or freelancer for eight years after graduation from Mie University. I worked for a technical school and classes for IT and game development for about 30 years. In the meantime, as a working mind, I was awarded my doctor's degree at the graduate school of Mie University. Then I funded EverSystem with cofounder about three years ago and worked for blockchain application development mainly in IOST. Our Engineer, Mr. Miyazaki, could you introduce yourself?
Miyazaki (EverSystem):
Hello, I am Atsushi from EverSystem. I am a software engineer. I joined the company and IOST team community about a year ago. So far, I was involved in 2 projects using blockchain, especially IOST. I also participated in several activities that expand IOST in X system with Mr. Ohta and fine teams. Thank you.
Terry (IOST):
I'll go next. Hello, I am Terry. I think I have met everyone here before. I am a co-founder and CTO of IOST, and I used to be an engineer of Microsoft and Uber. And in 2017, I moved backed to china, and I started IOST project. We are doing this for about three years. We have many signs of progress, and I will introduce it later. Right now, we are trying to grow an ecosystem and trying to grab more users and make blockchain adapted in more fields. It is nice to be interviewed by Crypto Times again as we have met before. And it is interesting to have a meeting like that (online). It is the first time for me to use Zoom for an interview. It is quite interesting. Let's come back to Crypto Times.
What each company did after IOST's main net launch a year ago
Arata:
It has been since IOST launched the main net. Have you seen any growth in the way people join the ecosystem? And how has IOST grown?
Terry:
Sure. IOST launched our main net last year in February. It was already one year ago. Within this one year, IOST ecosystem experienced rapid and impressive development. IOST is continuing to show a steady pace of growth. So today, we have been supported by more than 400,000 worldwide community members. And I think, in the market, we influence 20 around countries around the world. In terms of staking, as we are ranked in the first place in staking companies. Right now, we already have more than 4 billion our ST votes staked in the main net. That's roughly over 5% of the circulation supply. We also are growing partner nodes in the ecosystem as here EverSystem and other node partners. We have more than 400 node partners. This is actually a big number and they help IOST grow the whole ecosystem around the world. In terms of implementation, we actually have multiple corporations with global leaders in many fields, such as we are helping drone company in China. We are also working with many different projects in Japan, such as EverSystem and also L-Design of the electricity project. Also, we are working with many traditional game publishers as well as Tahitian blockchain game teams. According to the Dapp Review, we have about 30 to 60 games. So we have about ??? forth other blockchain projects around the world. Also, in terms of internal things, energy, there is an application. We are expanding the field, such as payment, charity, education, and traceability. IOST has become the first public blockchain project in China invited by CCTV. CCTV is China's national TV running by the state. And I also have been invited to the great hall of the people. I was giving a special speech about blockchain in the great hall of the people. In Japan, we are working with also FSA and JBCA, and we are trying to get more integrated in Japan, so there are many efforts. In Indonesia, the government also invited IOST to serve as an Indonesia blockchain technology consultant. There is much progress in terms of ecosystem growth in technology and blockchain adaption. In the years going, we are trying to make the ecosystem even bigger and make applications. Thank you.
Oka:
Past year, I think I met IOST when I was running a blockchain specialized co-working space that Singularity-Hive I remember I was contacting Mr. Ohta at the beginning on telegram, and we are not even together. At that time, I was involved in IOST as a person in a co-working space, not as a developer. After that, we held blockchain ideathon with Izumisano city, that is a part of Osaka with the mayor, a lot of famous blockchain player and Japanese blockchain base. I miss it and this is a very sweet memory for me. Day after day, the ideathon was over, and we started our own company, called PHI thorough blockchain-related products. At first we actually used Ethereum and EOS but we changed to IOST because I was really impressed by the closeness between community members and core members. That's why I started to use IOST and I give full commitment for IOST. Reflections on the past year, I think I had a demonstration experiment of token economy in Yoron island in Kagoshima prefecture and created an access control system for co-working space and created a top-level voting system for hackathon in Kindai University, which is my home university. I actually just graduated from university. Now we are talking with certain parities in Japan to use this voting system. We will be doing the best in the past year. It looks like that for me.
Arata:
What is the current progress of PHI's product?

Oka:
In terms of GUILD progress, including future development, we are drawing up 3 phases to expand our project. The first one is to achieve a project market for the service, and the second is to enriching the service functionality and expand users. The third is to combine services with global capability like Switzerland. We just released the alpha version of the service on March 31. We are currently conducting a demonstration test with test users from Japanese companies on test nets. For the next 6 months, we will be expanding the number of test users and raising funds. If everything is done according to the plan, we should be able to release the beta version by early November. Personally, I would like to expand our services in Switzerland as well as in Japan.
Arata:
Thank you very much. Next, Mr. Wada, how was your past one year?
Wada:
When the main net is launched, we have released a blockchain game crypto ninja on IOST. Mr. Miyazaki, at the blockchain workshop, joined the company as an engineer in April last year. I think we began to develop blockchain applications for enterprises to respond to the growing need for the use of blockchain in the company. After we experienced the development with Hyperledger Fabric in IBM cloud and AWS management of blockchain. We use IOST for enterprise application as a consortium type block chain, which was the first type for us. We are very grateful for the development team of IOST to efforts. Also we have practiced proof of concept for P2P power trading system using IOST. It was successfully completed in March this year. Also, we had many workshops and hands-on in Japan. Mr. Miyazaki, would you explain it?
Miyazaki:
Ok, I will explain our activity besides the development of IOST products. Last year, we joined some events held bay Mr. Ohta to have the opportunity to develop blockchain technology and IOST itself. As EverSystem, we joined as a mentor to take advantage of our experience in the development of IOST ecosystem. There was a purpose of expanding IOST ecosystem. We gave our experience to take people who had the first step. What Mr. Ohta is showing to us is about an article about an event which was taken place in December 2018 at the university. I also joined this event. In this workshop, I had good opportunity to know about IOST and EverSystem. I talked to Mr. Wada to let me join the company.
Arata:
Ok, thank you for EverySystem team. Next, I want to ask Terry. You are also the head of AIOU. What is the difference between IOST and AIOU?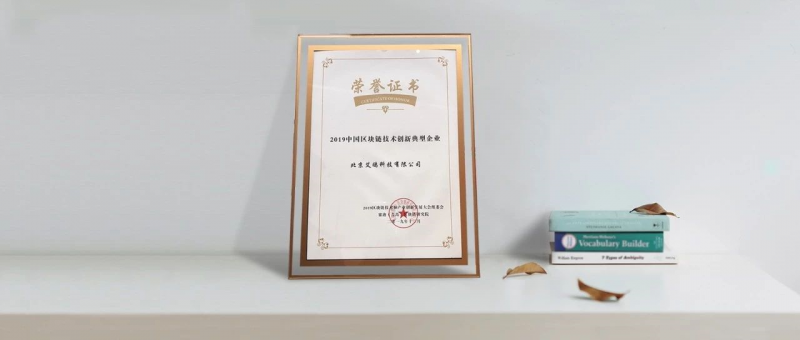 Terry:
The difference is very simple. Let me explain. IOST is now mainly to customers. AIOU's main target is enterprises and governments. This is because we are trying to find a sustainable model using blockchain. We want to have several ways to grow the blockchain projects. To be sustainable, you have to have some revenue to run the project and income in the future. Therefore, establishment of AIOU is actually to have a sustainable model. So we have a streamline of revenue, and this can make the whole project grow and develop for the team. Since IOST is first established in Singapore as a foundation. In order do business in multiple countries like China, we have to have an entity in China. So IOST was first established in China. It can be the partner of Chinese companies, and it can do real business with Chinese companies. This is the reason for the foundation of AIOU technology.
Terry:
For you to know what IOST is actually quite simple. You can just think of AIOU as an Enterprise of IOST. IOST used to be to customer version, but now it is to business company version. Now we are developing blockchain as a service platform to make it easier to use and to make portals for enterprises. Also, we are developing technology in many different fields in terms of adaption such as supply chain, finance, data asset sharing, and recording anticounterfeit. All those are some areas we are focusing on in the enterprise version blockchain. In the future, IOST enterprise version AIOU will be a substantial part of IOST ecosystem. We will be having more progress in this. It will be targeting and try to ??? different enterprises and trying to make real blockchain use case and make benefits. That is the idea behind AIOU. AIOU had just announced AIOU technology a month ago. Right now, we are still in an early stage, and we are trying to grow AIOU technology. This will be one of the main focuses for us in 2020.
Question from IOST Founder Terry to Japan ServiNode
Terry:
Yes. I was pretty curious about progress in the GUILD project right now. First, is there any working prototype that we can have a look at? Also, is there an international version that we can use? Maybe one that supports the English language. How can people access GUILD, for example, on the browser or smartphone application?
Oka:
Thank you Terry. For now, we have a web service, and of course, you can use it on the web. However, we are in the alpha version test. Therefore, it is not an official launch yet. If you apply for it, we can provide you the opportunity to try that. And the source cord is not open at this point, but we will disclose after the launch of the beta version, which is planned in November. Of course, we have iOS and Android versions too.
Terry:
Ok. Now I am looking forward to it and please let me know when you test it. Actually, You can test on the main net because I remember you asked about the test net. There is a simple way to solve it. Now many people are using applications, but use the main net to test. This is because of no matter how you examine the main net. And eventually, you have to test on the main net. Also, we can share your test token to examine our main net, which will be easier for you because you have to test only once with the main net.I know EverSystem is helping us for the promotion of blockchain as a service and enterprise version for IOST. We are developing our products and it will take some time. In the future, we will make our products standardized because the problem in the whole blockchain world for enterprise version is not very standardized projects. We have immigration of this blockchain service with SNS like Telegram in order to make it easier to use. I am looking forward to finding test users and people can benefit from the product. There will be the main focus in this new year if there is more progress, and I will show you the progress.
Now we have extensive application in terms of charity. As you know, because of the virus, there are many donations to charity. In China, there is a big problem with the charity as many red cross foundation's finances is not transparent. The best way to solve this problem is to use blockchain to make sure all the charity is transparent. When we record all of the charity to the red cross, it is difficult for red cross to mess up those. We have already launched such a product under AIOU technology and IOST's blockchain as a service. Many news media noticed this approach, and we are collecting 10,000 pieces of data in this platform. This is the starting point for AIOU technology and IOST enterprise version. In the future, we will extend the application beyond the field of charity.
Wada:
We would like to support the interaction of Baas from IOST and Japanese companies. Now, the use of blockchain requires expertise, which make it complex. It will release companies from primitive tasks and makes it easier and cheaper for enterprises and B2B systems. We believe that this service is also competitive with existing cloud blockchain services, which would be proven by this BaaS. We are developing educational service, which will become the showcase of our IOST BaaS. The market of the educational sector so huge that it is estimated to reach 93billion by 2020. Technology such as AI and virtual reality has already been in the road of the education sector. The use of blockchain is the only matter of time, and also needs for e-learning will increase under this situation. We want to create an innovative learning platform that is truly easy both for educators and learners to use. In the future, we will expand our service abroad, such as southeast Asia. A service currently developed will be released this fall.
Oka:
I would like to share PHI's service user interface, which we call as an ecosystem map. The circles on the UI represents organizations' information. For example, this circle shows the GUILD ecosystem, which comprises backend, front end, human resources, and finance teams. We can draw a circle based on this information, including what the circle represents, what the entity does, and who are in the area. Next, this is a voting system using blockchain. It works as below when someone proposes a new rule, everyone conducts voting.
Ohta:
Thank you. Could you tell us what CRYPTO TIMES does recently?
Arata:
Crypto Times, of course, focuses on media, and we started providing research reports about the blockchain industry recently. The goal of this research is to raise the level of understanding of blockchain in Japan. We now offer a customized report for a particular company, which we put our focus now. I will show you the sample of this research report, called CT analysis. This report summarizes staking information and provides the knowledge about what staking is, staking knowledge, staking mechanism, major staking projects, staking market's data. We provided a staking business report, as in the world, the staking business is growing. For example, staking service started in the past year. This is the matrix of the staking ecosystem. We summaries all the information in this report. We usually provide twice a month.
Terry:
I see. There are lots of projects, and it looks pretty comprehensive.
Ohta:
This is why we say that Crypto Times can write proper reports about IOST and the blockchain research center in Zurich deeply.
Free discussion
Oka:
I have a suggestion about IOST. I said, PHI has produced many products using blockchain like token economy stuff and voting stuff, which we are working on now. I am very curious about DAO, Decentralized Autonomous Organization concept. In DAO, protocols are the center of the organization, and people work to maintain the protocol working. Personally, I think IOST is the best protocol in the world, however people to maintain the protocol are still immature. Therefore, we propose autonomous and decentralized growth of this community with the service like voting, which we have created before. More specifically, we would like to visualize all the community around the world which belong to IOST. Currently, in operation, we can move around our community on our services and create a circle to show what community should be working on what.
Terry:
I agree. I think governance is a pretty interesting issue because we have also plan to have better governance in the future. It will be grateful for us to cooperate to realize better governance. Now, we don't have a voting system, so the GUILD project is fascinating to us. Some blockchain projects have improvement plans such as VIP or EIP. GUILD will serve as an improvement plan for IOST.
Ohta:
Also, it was good that Takashi said he wants to visualize contribution. We do not ask to submit a report each quarter in GUILD ecosystem because the contribution is automatically visualized and evaluated.
Wada:
I have a question. When BaaS will be released for developers?
Terry:
We are still developing, and in the future, we will make it open source. I think we can do it in a quarter, Q2. Now, it is surely working in the limited environment
Wada:
Terry, how about Chinese encryption law? Is IOST likely to pass the law?
Terry:
IOST does not pass the regulation as it is a Singapore company. AIOU technology has passed the regulation as a whole company and a service in China related to blockchain and verified by China Cyber Administration.
Wada:
Did you call for Japanese companies to provide service in China?
Terry:
I think if you want to do that, you have to have your company in China. If you are in a international company, you don't have to pass the Chinese regulation, like the case of IOST.
Miyazaki:
Does it mean every activity in IOST has to be done under the name of AIOU?
Terry:
No, only the enterprise partnerships must be done under the name of AIOU, but activity with normal customers don't have to. This is because enterprises are restricted by agreements.
Arata:
It is finishing, so can you give IOST and Japan your message, Terry?
Terry:
This time, I am pleased that I could discuss with IOST Servi Node online. We are facing a serious situation of CORONA virus, but i wish everyone's luck.
Lastly
https://twitter.com/terrence_iost/status/1248107556821561344?s=20
This report was about online conference of IOST with Japanese Servi Node and IOST team. IOST is focusing on not only the expansion of ecosystem, but also providing blockchain for enterprise as Aiou. In addition to that, EverSystem, PHI, and CRYPTO TIMES will continue to help the expansion with each belief. We will commit the development of blockchain.
関連記事 同じライターから
同カテゴリの人気記事